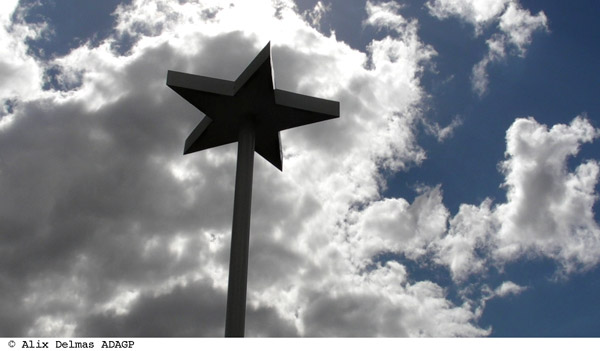 Stars
2008-2009
Architectural sculpture
Public commission.
Ecole de Kérinou, Mairie de Brest.
4 stars on masts, solar panels on a mast.
Gigantic stars are attached to the ground by masts. At night, they light up by means of the solar panels. In the daylight, the shadows cast by the gigantic stars on the lanes become magic wands.